Music Streaming Service
---
Music is one of the important factors when people perceive space. The most important taste of coffee is also important when choosing a cafe to drink coffee, but people are also considering the atmosphere, song and playlist of the space. Not only does music come from cafes, but from stores of fashion brands, restaurants and streets. So the music streaming service matches space and music and suggests it to users.
The project is a concept proposal for people who listen to music and how they enjoy it. There are many different ways to find our favorite music. They are recommended by friends or found through AI-recommended music. However, there are times when they are found in certain places. "I like music and playlist of this cafe." So the music streaming service matches space and music and suggests it to users.
This service recommends today's place to users every day. Based on users' accumulated taste in music, daily recommendations are made and matched with space. This is a major feature of the service, which combines the experience of music with space and suggests to users.


---
Mapped on the map, the playlists are expressed in circles and numbers, making it easy to see which areas have a lot of space with music of a user's taste. This is not based on the present location, but rather on places which have the user's taste and popular music. If you press the circle on the map, you can see the genre of music that corresponds to the space. Furthermore, it is possible to find out where the space to play the music is and what songs there are specifically.
---
In a discover tap, users can search for the music they want. They can search for the genre of music, or search for the area or spot they want, the results will be divided into music and place.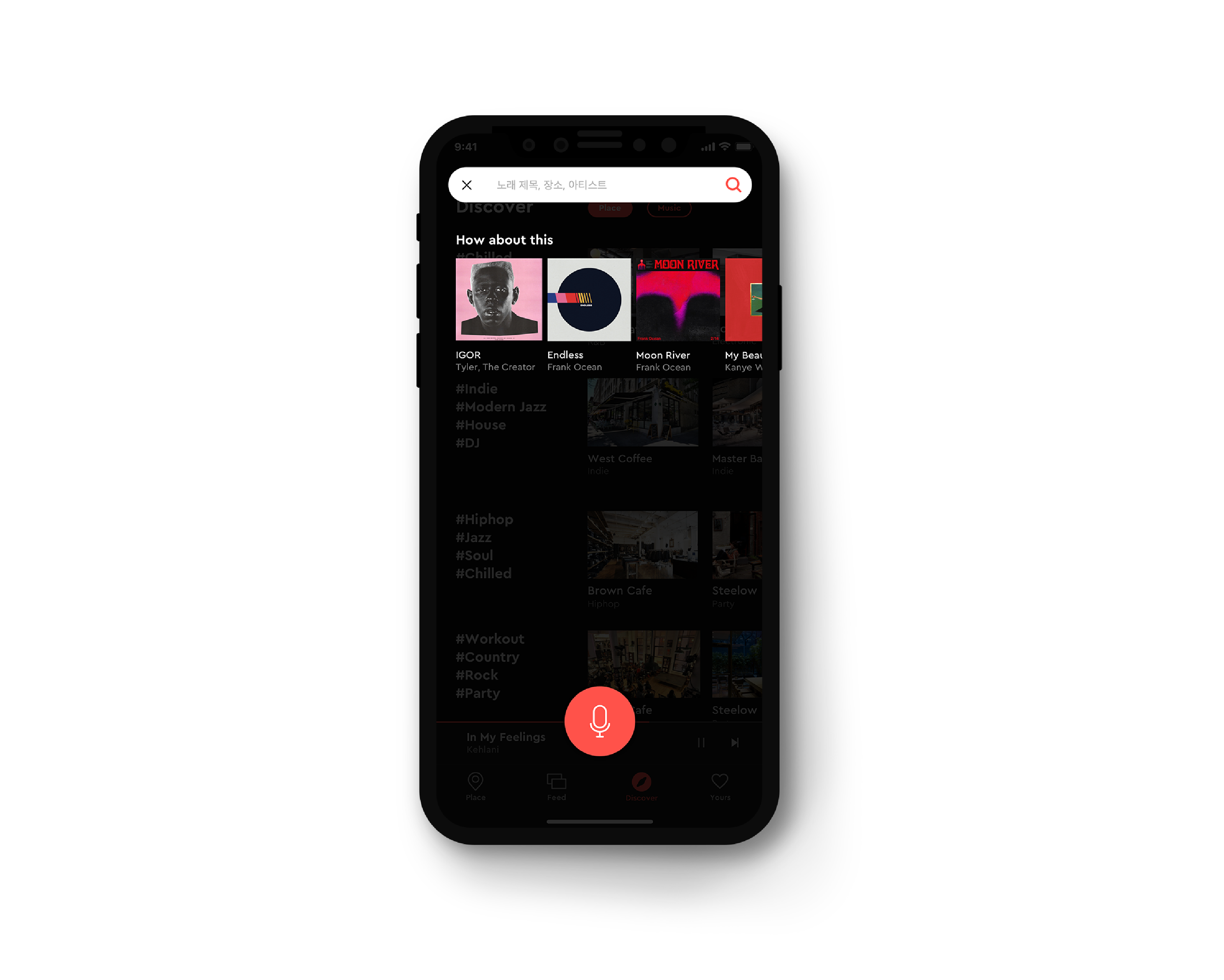 ---

Yours tab contains music that you have saved. You can directly listen to the music such as the place you saved or the music or the artist by tapping the menu.